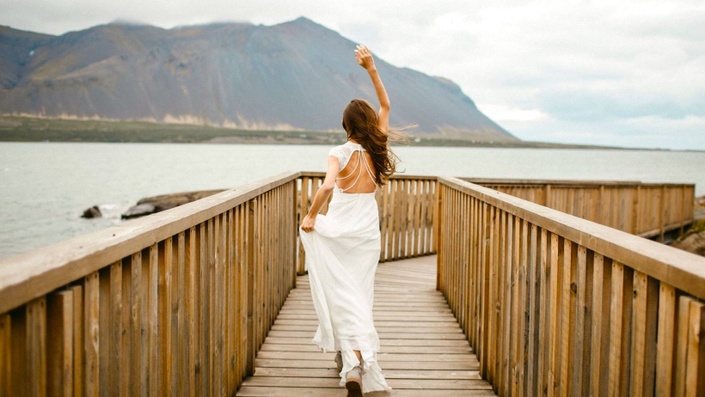 Managing Your Mind Master Course
Ditch The Mental Clutter And Negative Chatter For More Calm And Focus Today
Enroll in Course
If you're a human with a normal human brain (that is bombarded with a non-stop stream of negative thoughts) then you're in exactly the right place!
Let's start with a deep breath my friend...
If you want to end the negative brain chatter you are exactly in the right place.
Did you know that you have approximately 60,000 thoughts rushing through your brain every day? And these thoughts can seriously drive you crazy if you don't keep that negative brain chatter under control.
As Napoleon Hill so wisely said: YOU EITHER CONTROL YOUR MIND OR IT CONTROLS YOU.
This is where the MANAGING YOUR MIND MASTER COURSE steps in to save the day.
This one-of-a-kind course was designed to strategically and effectively help you manage what goes on inside your brain every single day so you stop thinking negative, crappy thoughts all the time.
FYI: This course isn't about telling you the right thoughts to think, THOUGH YOU'LL NATURALLY CHOOSE THOUGHTS THAT SUPPORT YOU WHEN YOU BETTER MANAGE YOUR BRAIN.
Nor is it about criticising the results in your life so far, THOUGH YOUR FUTURE RESULTS WILL INEVITABLY CHANGE WHEN YOU BETTER MANAGE YOUR BRAIN.
Instead the goal of the MANAGING YOUR MIND MASTER COURSE is to help you better understand:
🤍 why you feel the way you feel (really sh#tty)
🤍 act the way you act (really sh#tty) and
🤍 get the results you get in your life (once again really sh#tty).
We do this by understanding how thoughts work and their power.
ONLY ONCE you have this knowledge can you begin to retrain your thoughts in a way that will ultimately change your life FOREVER.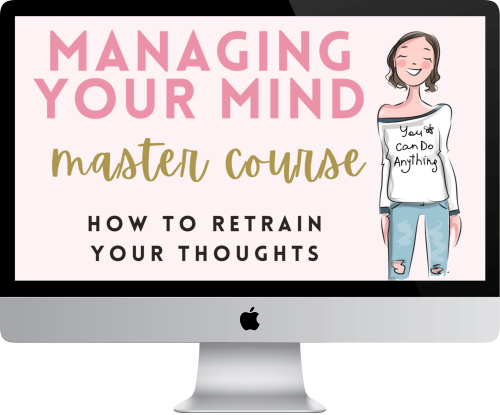 🤍 Think about the thoughts you have every day.
🤍 The ones that make you angry.
🤍 The ones that make you feel unappreciated.
🤍 The ones that drain you or create so much drama in your life.
Aren't you tired of having all those crappy thoughts swirling around in your head?
What if I told you that no-one else was responsible for putting these thoughts into your head EXCEPT YOU?
Now before you freak out, please know that this is a GOOD THING.
Because it means YOU alone have the power to retrain your brain to think in a way that DOESN'T MAKE YOU FEEL LIKE CRAP.
Three cheers for T. Harv Eker who said: "Training and managing your own mind is the most important skill you could ever own, in terms of both happiness and success."
Here's the thing...when you change your thoughts, you literally CHANGE YOUR LIFE.
🤍 This is because your negative thoughts influence your feelings.
🤍 Your feelings influence your actions.

🤍 Your actions influence your results.
🤍 It all starts with your THOUGHTS.

"But how do I change my thoughts?" you may be thinking...
Excellent question and this is exactly what we will cover inside the MANAGING YOUR MIND MASTER COURSE.
Be warned: This course will finally help you understand why you have the results you have in your life.
Now for the good news: you can use this knowledge to help steer you in whichever direction you want to go moving forward.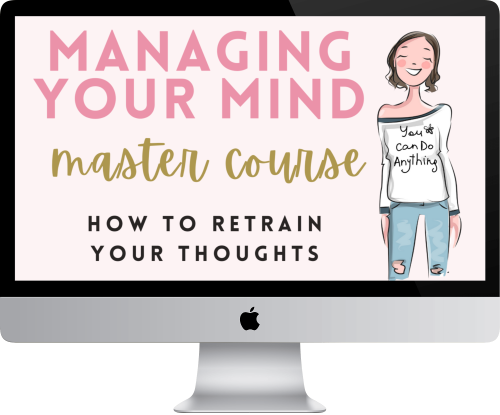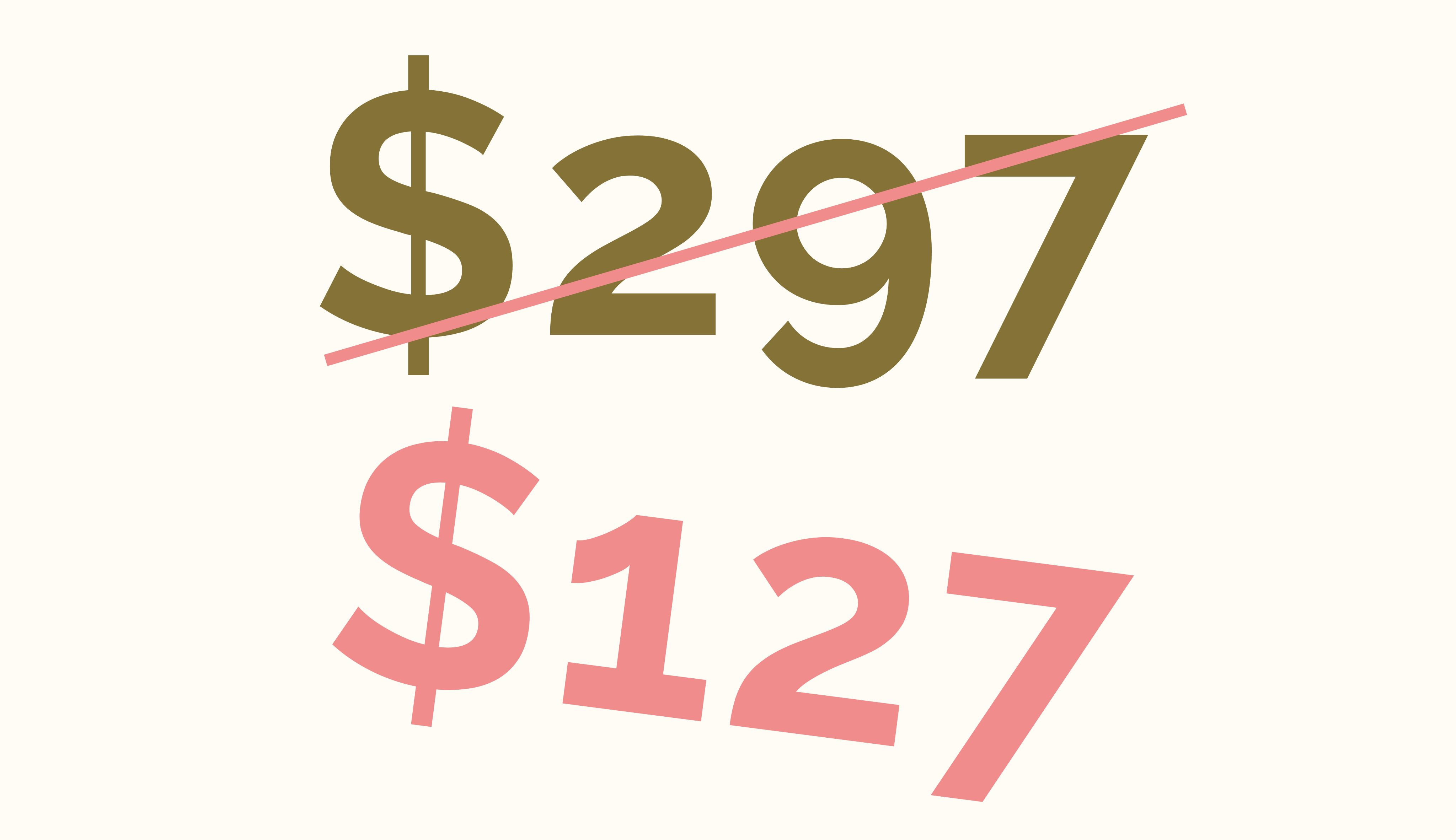 How to tell if the MANAGING YOUR MIND MASTER COURSE is for you?
🤍 You have a lot of negative brain chatter going on.
🤍 You feel stressed and overwhelmed all the time.
🤍 You tend to blame other people for your problems or think thoughts like: if only they would just CHANGE or ACT DIFFERENTLY.
(Of course you wouldn't ADMIT this out loud to anyone but seriously, if people did change you're certain it would solve a lot of your problems.)

🤍 In a nutshell, your negative thoughts aren't in alignment with the amazing self you know you have the potential to be.
And because your negative thoughts aren't in alignment, either are your feelings, actions and results.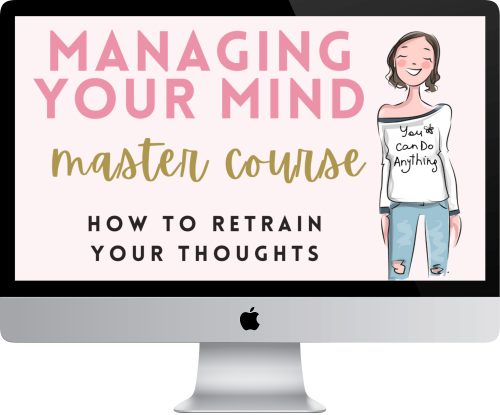 THE MANAGING YOUR MIND MASTER COURSE will:
🤍 Help you feel more in control of and reframe your negative thoughts
🤍 Show you how to choose thoughts that actually serve you
🤍 Teach you the simplest way to get the results you want in life
🤍 And finally this course will help you IMMEDIATELY start to see different and more positive ways of thinking about ANY SITUATION in your life.
🤍 Remember in life YOU ONLY HAVE POWER OVER YOUR OWN THOUGHTS AND ACTIONS.
🤍 Seriously nothing else, not any outside events, not your family, not your friends, not the weather, not other people's opinions, nothing OTHER THAN YOUR THOUGHTS AND ACTIONS.
But news alert: this is all that truly matters!
LESSONS INCLUDE:
✔️ Why you think the way you think
✔️ Why you feel the way you feel

✔️ Why you act the way you act

✔️ Why you have the results you have

✔️ Intentional versus Unintentional thoughts

✔️ What to do when you can't control other people

✔️ What to do when you are stuck
✔️ What to do when you are stressed, overwhelmed or experiencing fear
✔️ And so much more!

🤍 With over 3 hours of video content, this course contains powerful info that will help you better manage your mind.
And the best news is: it can be consumed in small chunks so that you never feel overwhelmed.
We will be taking baby steps all the way!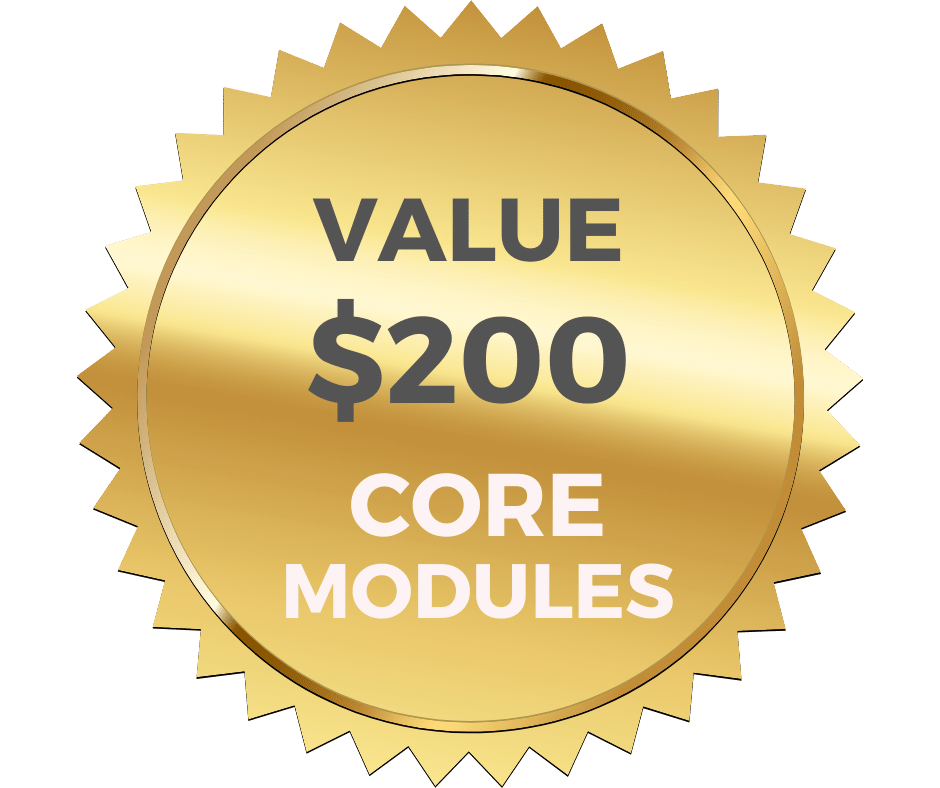 But wait there's more!

Because I want you to feel totally supported by this course for years to come, I've created for you the perfect bonuses that will become your new BFFs on your journey to better managing your mind.

BONUS 1: THE CHANGING YOUR THOUGHTS WORKBOOK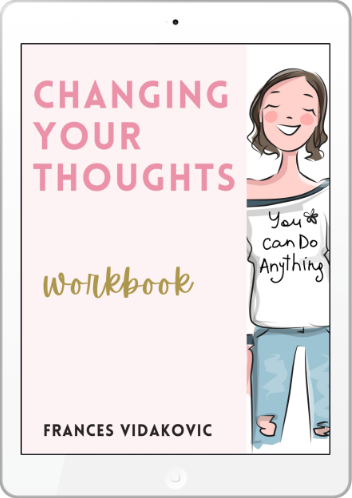 🤍 This workbook is the

secret key

to making the process of managing your mind

SO EASY.
🤍 This workbook

contains a one-page worksheet (x 50)

that you can use multiple times a day if necessary.
🤍 This worksheet is PURE MAGIC because it will help you:
a)
investigate your unintentional thoughts
and
b) choose the right intentional thoughts to

get the specific results you want to create in life

.
🤍 Like I said, this is

MAGIC STUFF!
BONUS 2: THE FEELINGS DATA BANK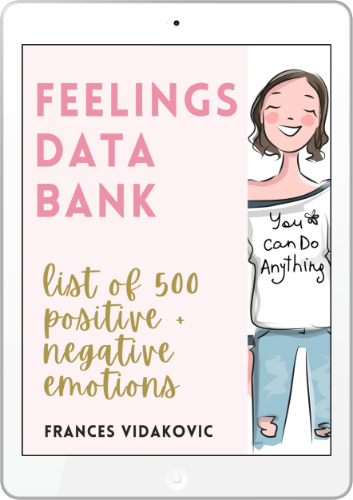 🤍 When it comes to thoughts,

we can often pinpoint the exact thoughts that drive us crazy. But feelings...not so much.

We just shrug our shoulders and say it's something pretty basic (like I must be happy, angry, sad, scared etc).
🤍 But what are you

REALLY FEELING

inside? And what if I was to tell you learning to embrace your feelings (rather than resisting them) would be a

necessary requirement on the journey to better managing your mind?
🤍 This data bank contains
a list of 500 feelings, both positive and negative,
for you to reference when exploring your thoughts, in addition to
valuable advice that will help you understand the power behind simply FEELING your feelings.
BONUS 3: THE GROW AND EVOLVE QUESTION CARDS FOR PERSONAL GROWTH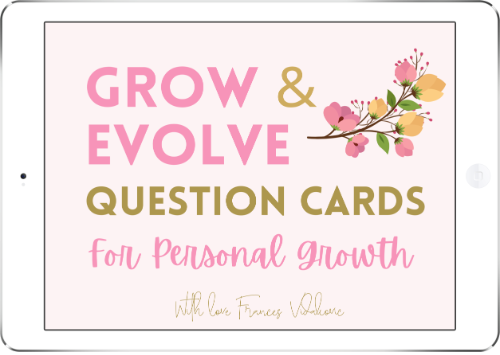 🤍 Our next bonus is seriously

AH-MAZING!

Here you will find a 60 page printable with 365 question cards designed to help you GROW AND EVOLVE.
🤍
These
question cards cover categories
including:
boosting mental health, self-esteem, resilience, personal development, making decisions, showing gratitude, being assertive, proactive

a

nd so much

MORE.
🤍
Once you have gone through the
MANAGING YOUR MIND
course,
these question cards will help you stay on track and connected to your long-term purpose and goals.
BONUS 4: THE WARRIOR HANDBOOK - 100 THOUGHTS TO REPEAT EVERY SINGLE DAY

🤍 Our final bonus will be your

VERY BEST FRIEND

(maybe even for the rest of your life!)
🤍 This handbook offers you

100 thoughts you can focus on every single day

to help you create the results you want in life.

🤍
No more staying stuck on thoughts that don't serve or support you.
No more wondering what thoughts to reach for when you're having a bad day. Here's the perfect collection to make you feel like
a confident and unstoppable warrior in life.
Here's everything you will get inside this course:
✔️

12 foundational video lessons to help you learn how to effectively manage your mind

(Bye bye sh#tty thoughts and sh#tty results)
✔️ 10 example videos (covering the areas of money, health, parenting, business and relationships) so that you clearly understand how to put these lessons into practice (80 minutes of eye-opening coaching here).
✔️

BONUS 1 -

Changing Your Thoughts Workbook
✔️

BONUS 2 -

The Feelings Data Bank
✔️ BONUS 3 - Grow And Evolve Question Cards For Personal Growth

✔️ BONUS 4 - The Warrior Handbook - 100 Thoughts To Repeat Every Single Day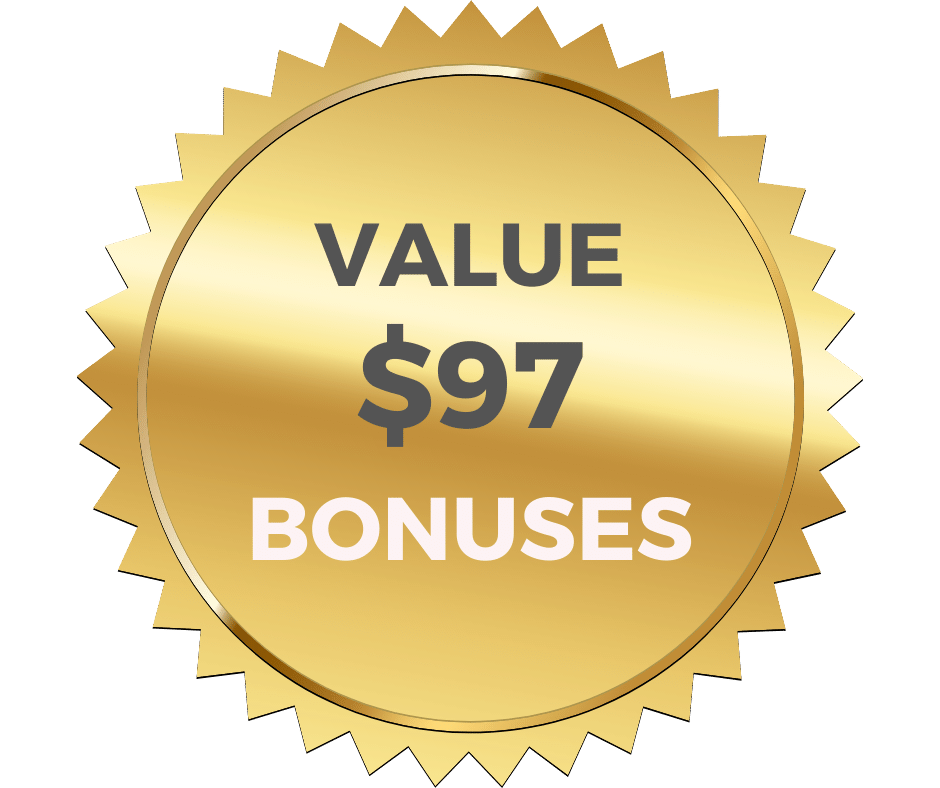 Frequently Asked Questions
When does the course start and finish?
The course starts now and never ends! It is a completely self-paced online course - you decide when you start and when you finish.
How long do I have access to the course?
How does lifetime access sound? After enrolling, you have unlimited access to this course for as long as you like - across any and all devices you own.
What if I am unhappy with the course?
We would never want you to be unhappy! If you are unsatisfied with your purchase, contact us in the first 14 days and we will give you a full refund.
This is me, Frances Vidakovic and I genuinely can't wait to see you inside the course!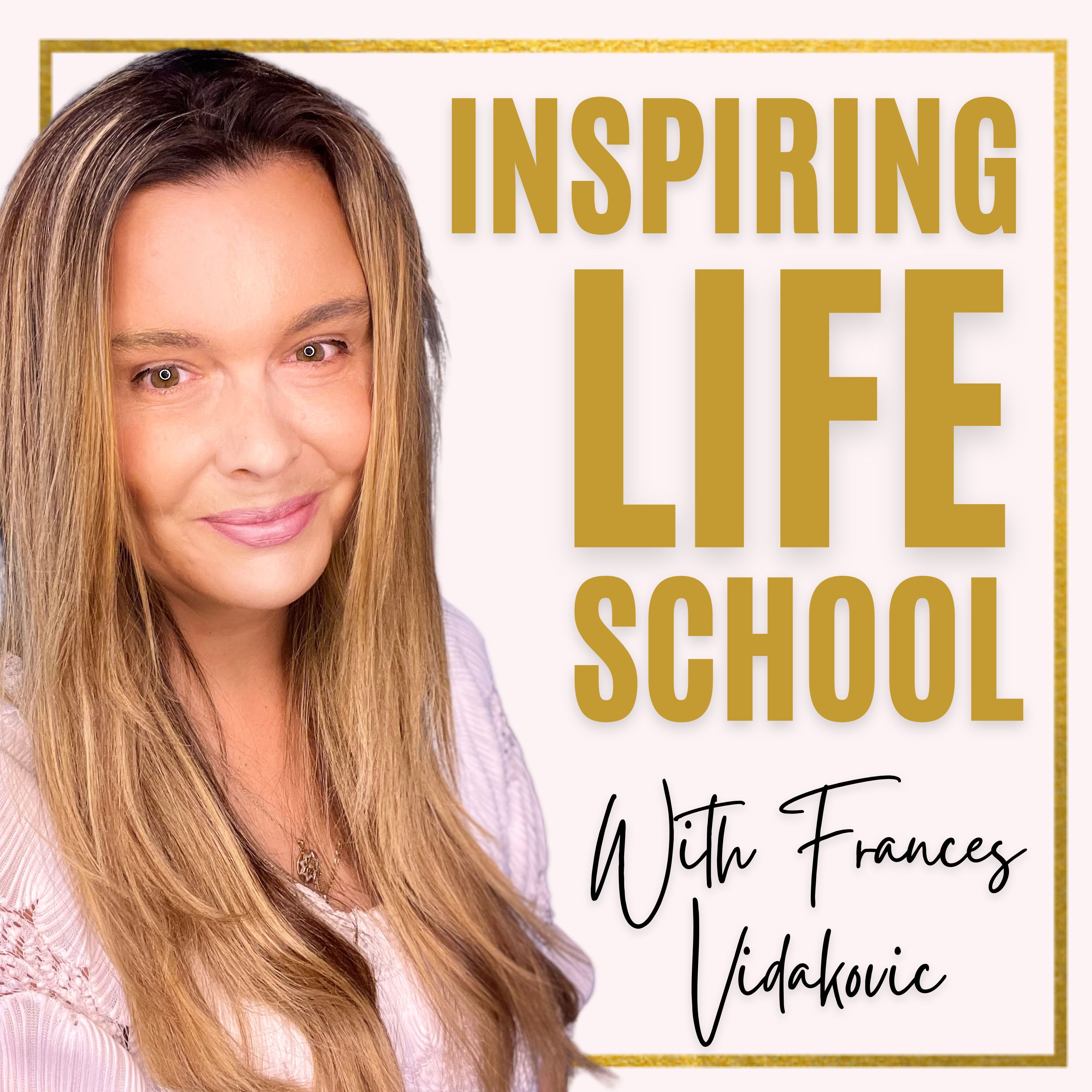 Here's a short and sweet summary of everything you need to know about me:
🤍 Certified life coach (one of the originals, trained back in 2001) with decades of experience helping clients manage their mindset
🤍 Host of the INSPIRING LIFE SCHOOL podcast
🤍 Author of over 20 books and digital course creator (over 40 products and courses launched so far)
🤍 My first blog InspiringLifeDreams.com won the Best Parenting Blog Award in 2019 and my second blog DreamBigMyFriend.com won the Best Personal Development blog in 2021.
🤍 I'm seriously OBSESSED with learning the simplest, most effective ways to manage our mind because here's the thing: you need to manage your mind OR your mind will manage you...
🤍 I'm also a mom of two teens, married for 20+ years, living in beautiful Sydney Australia and all these experiences have led me to this moment now - where I can HELP YOU learn to manage your mind in a way that makes your life feel simpler, easier and more joyful too.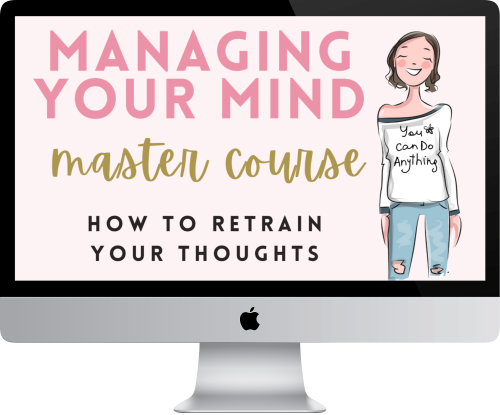 So this is it my friend. Decision time!
Are you ready to invest in a course that has the power to change the trajectory of your entire life?
I already know you are a smart cookie because you are still reading this page so I don't need to tell you that the right answer is YES, I WANT THIS COURSE!
The answer is YES I'M IN if you resonate with any of the following statements:
📢 YES I'm ready to manage my negative mind better, even if time and patience are required.
📢 YES I'm ready to manage my negative mind better, even if I have no idea how to do it just yet
📢 YES I'm ready to manage my negative mind better, because I'm willing to trust you Frances to show me the way
In a nutshell, this course will show you the simplest and yet most effective way to manage your sh#tty mind better starting today.
Are you ready to make massive changes in your life? If so, let's begin!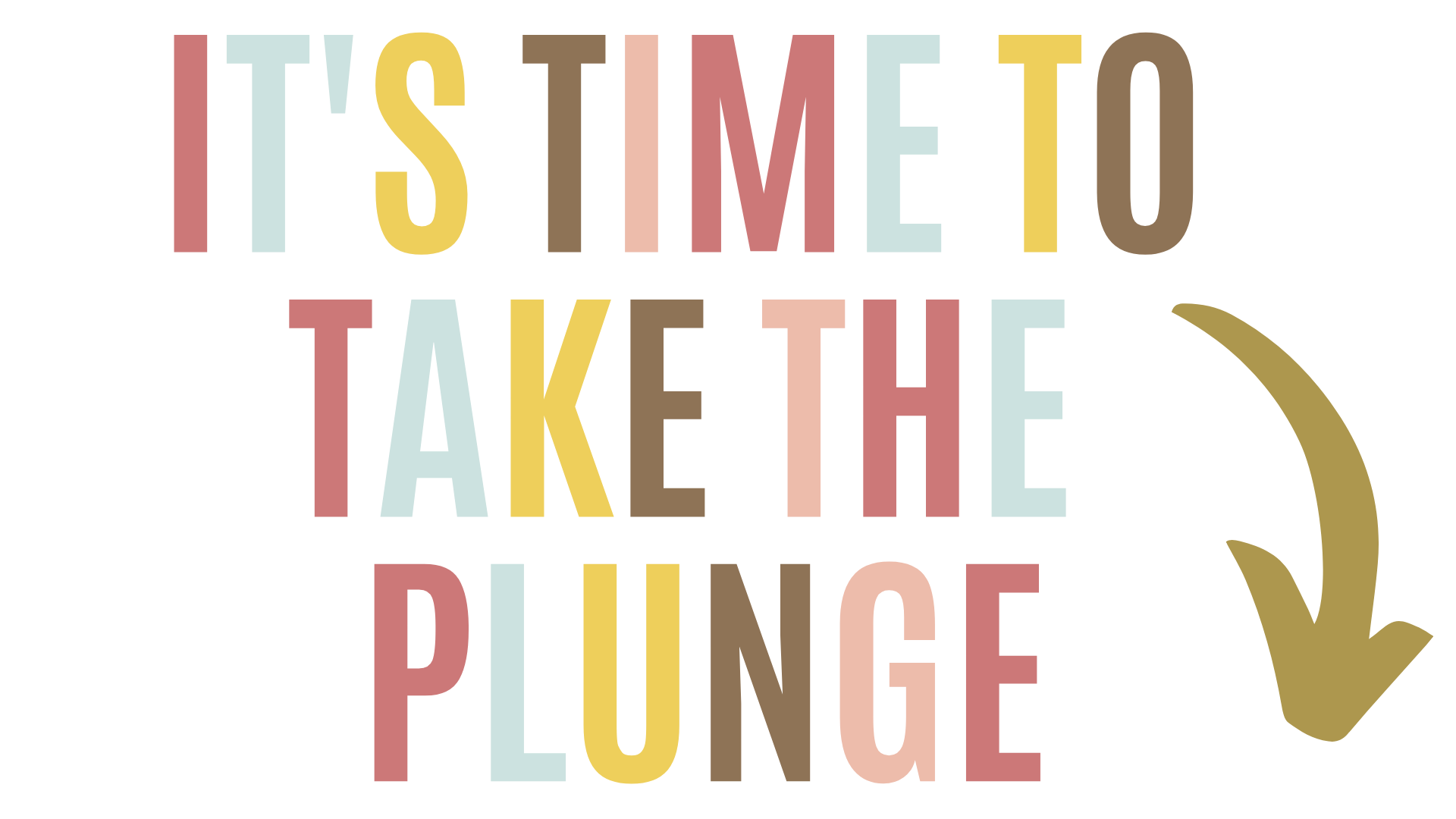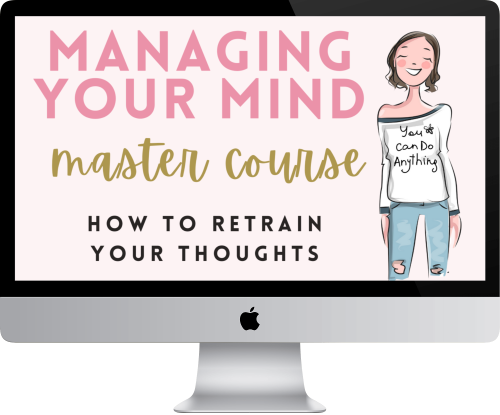 Your Instructor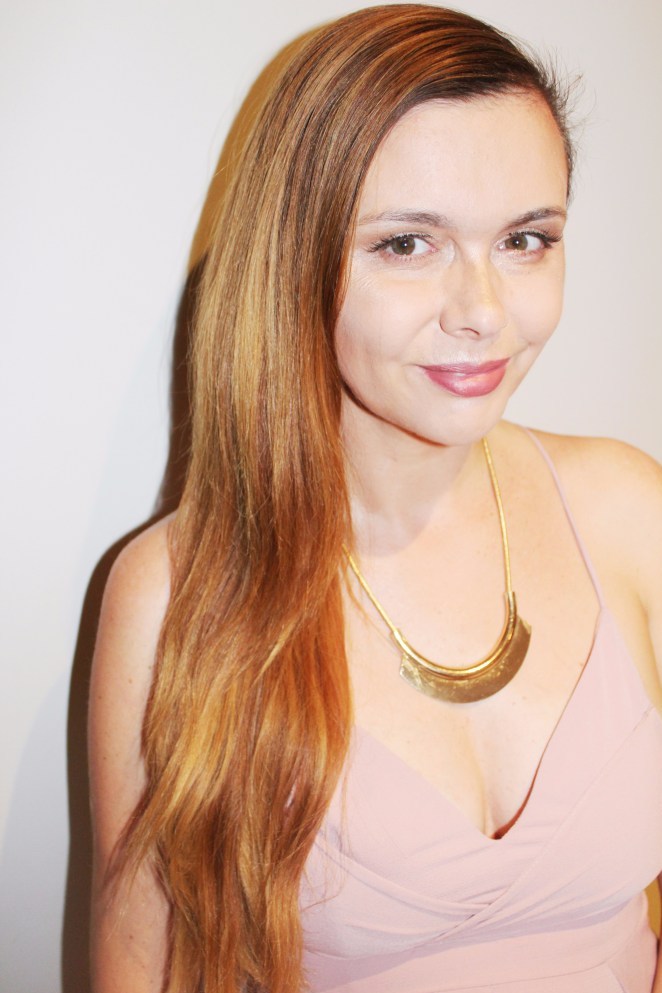 Frances Vidakovic is a certified life coach for goal getters, host of the INSPIRING LIFE SCHOOL podcast, course creator and CEO of the award-winning website InspiringMomLife.
She helps women manage their mind, time and life better so that they live life without regret. Her superpower: transforming dreamers into doers.