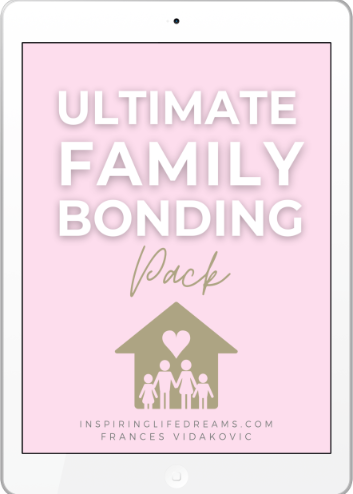 If you are tired of:

► Hearing your kids grunt or give one word answers every time you ask them a question
► Feeling like everyone has their eyes glued more on their screens than they do on each other
► Wishing you could get your kids to open up more but its like trying to remove the lid off a dried up nail polish bottle or bribe a loyal secret-keeper who will never tell.
► Or just generally feeling like the members of your family are ships sailing in different directions, rather than partying together in the same glamorous yacht...

Take a deep breath my friend, because I have got your back.
This Ultimate Family Bonding Pack will help you dramatically strengthen your family relationships, leaving you feeling calmer, more joyful and connected as a family unit.