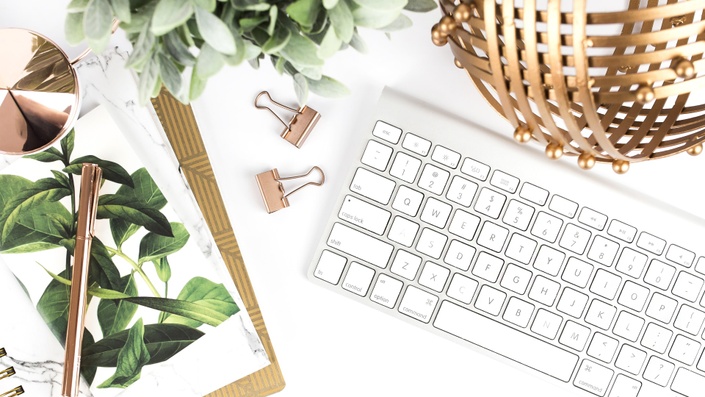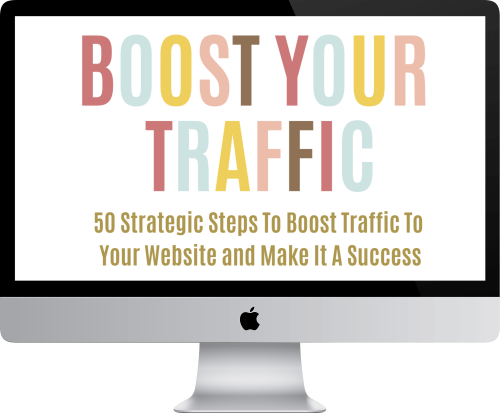 If you're looking for the simplest yet most comprehensive course on how to boost your website or blog traffic, you have come to the right place.
Please note: this course is NOT like all the others. How do I know this is true? From firsthand experience!
🤍 If you are a newbie, I totally get it. Not too long ago I was just like you. A complete newbie trying to work out how I could make my website more visible.
🤍 In the lead-up to launching my website in 2018, I spent well over one thousand dollars (now many thousands) on courses with the goal of reeducating myself on all aspects of traffic growth.
🤍 As an author of over 20 books and marketing/social media manager for more than five years, I was determined to crack the secret code of how to increase web traffic to my new website. And it worked!
🤍 Within 9 months of blogging, I hit 150,000+ pageviews per month and was earning a full-time income from my blog.
🤍 By the end of 2018, I had in fact accumulated in total ONE MILLION PAGEVIEWS to my website, which was barely more than a year old.
🤍 I've now started numerous other blogs plus I'm the host of the Dream Big My Friend, a personal development podcast inspiring women to dream big and chase their dreams.
🤍 I seriously feel like I have the coolest job in the world - being a full-time blogger, having the freedom to work whenever I please and from wherever I please!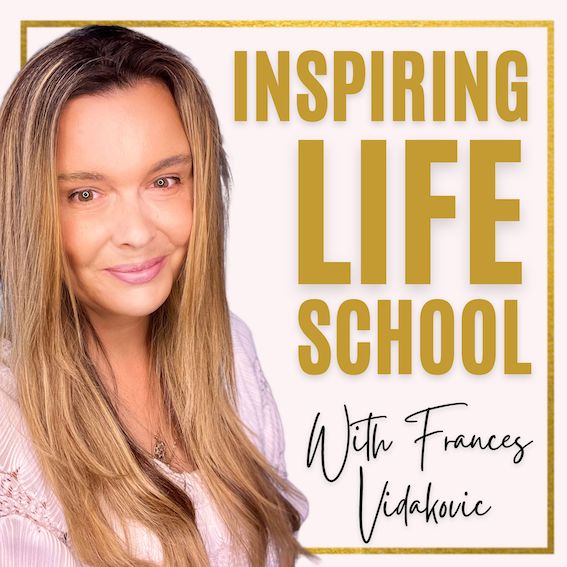 That's me, Frances Vidakovic - fellow dream chaser and action taker xxx
UPDATE
My pageviews have only continued to skyrocket since I created this course! Celebrating 7 MILLION PAGEVIEWS and counting for my website InspiringMomLife.com
I don't want you to have to go through what I went through.
I invested so much money on courses that promised me the stars and didn't teach me anything I didn't already know.

JUST FOR YOU I have spent hundreds of hours reading and researching what felt like a million ideas before finally narrowing down 50 strategic steps to increase your blog traffic and make it a success.

This course isn't a flimsy 15 page leaflet filled with half-hearted ideas only suitable for beginners.
Can you guess I've been stung many times in the past paying excessive prices for little "courses" like that?

♥︎ To the contrary, this course includes over 50 lessons of core strategies that you absolutely need to know if you want to increase your web traffic.
♥︎ There's over 3 hours of video content (audio over a slideshow presentation).

♥︎ It's filled with constructive, purposeful actions and steps you can implement in your business today.
♥︎ Away from my own blog I have worked as a marketing expert and this course has strategies that can be utilized at both the intermediate and advanced level.
♥︎ In the past I personally used these tips on a daily basis to take my client's businesses to the next level.
This course is perfect for:
♥︎ Anyone who has a website they would like to receive more traffic to.
♥︎ It doesn't matter whether you are a newbie, intermediate or advanced blogger or businessperson. I have been immersed in the study of traffic growth for years now and I STILL get fresh inspiration whenever I revisit this course.
♥︎ Anyone who literally spends hours trying to get people to notice their website yet feels like all their efforts are in vain.

♥︎
Anyone

who wants to not just double but triple and quadruple their traffic because the sky is the limit when it c
omes to their ambitions.
Here's the truth:
♥︎ As much as being a blogger is great, the real joy and feeling of success comes from having people visit your website.
♥︎ To succeed you need to have an audience, who cares about you and your products and services.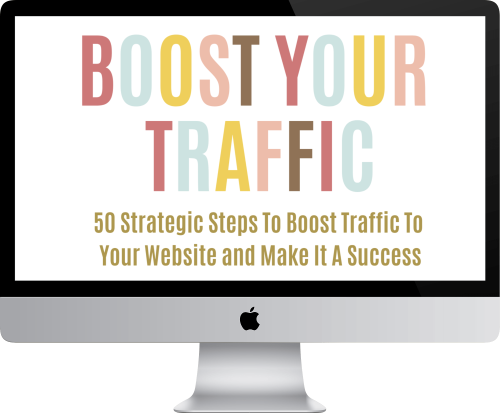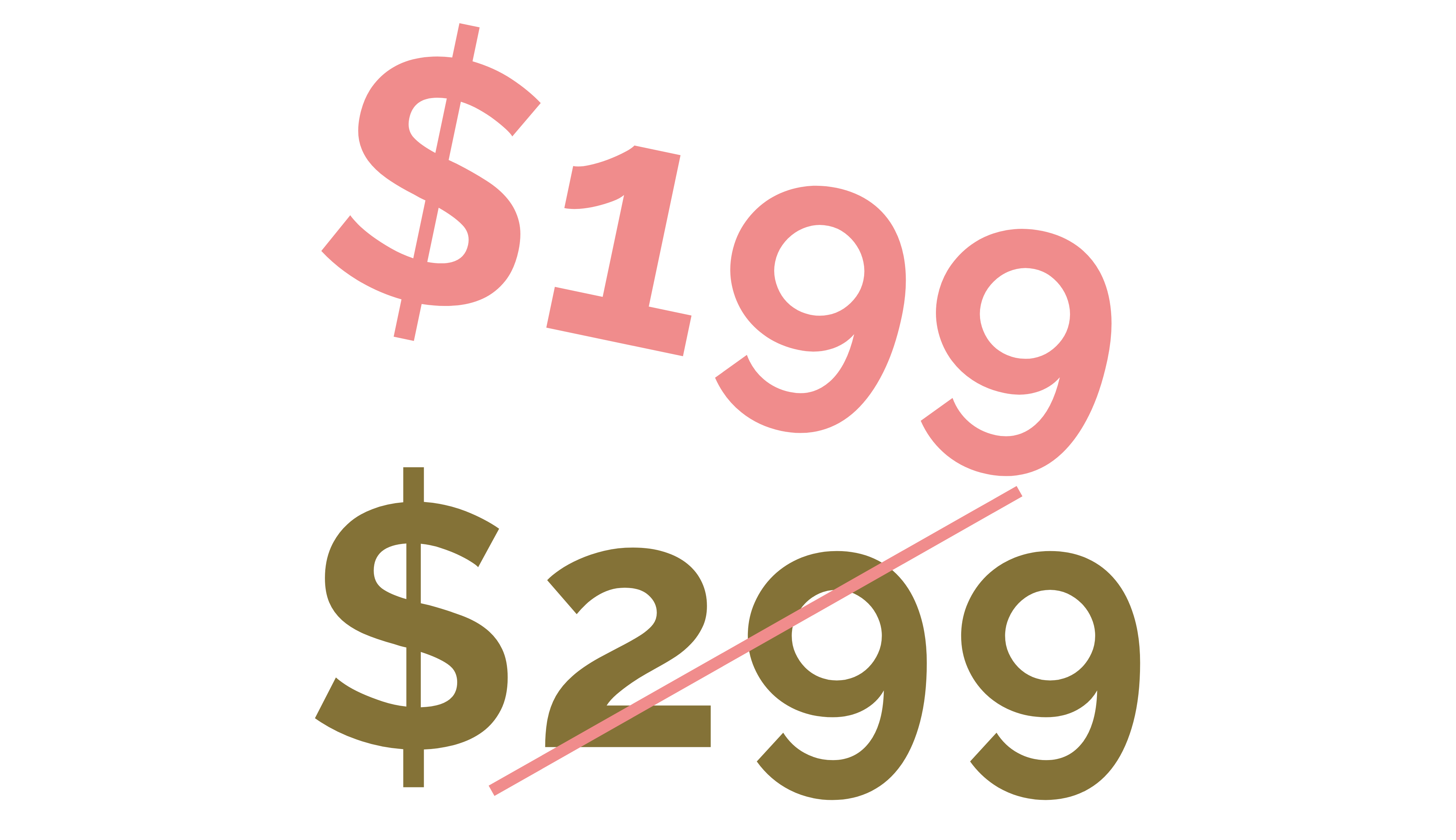 YOUR BIG SURPRISE BONUS
We all love bonuses, don't we? This is exactly why we have included plenty of an amazing bonus freebie for you with this course!
DEEP DIVE BONUS TRAINING

Oh my gosh, this training is seriously next level stuff and I'm so happy that I took the time to dive in deep and revisit all of my BOOST YOUR TRAFFIC strategies from the fresh perspective of a more advanced blogger. This 50 minute bonus training is not to be missed!
As they say, the proof is in the pudding!
Want a little more reassurance before you jumping into this course? Here are a few of my favorite testimonials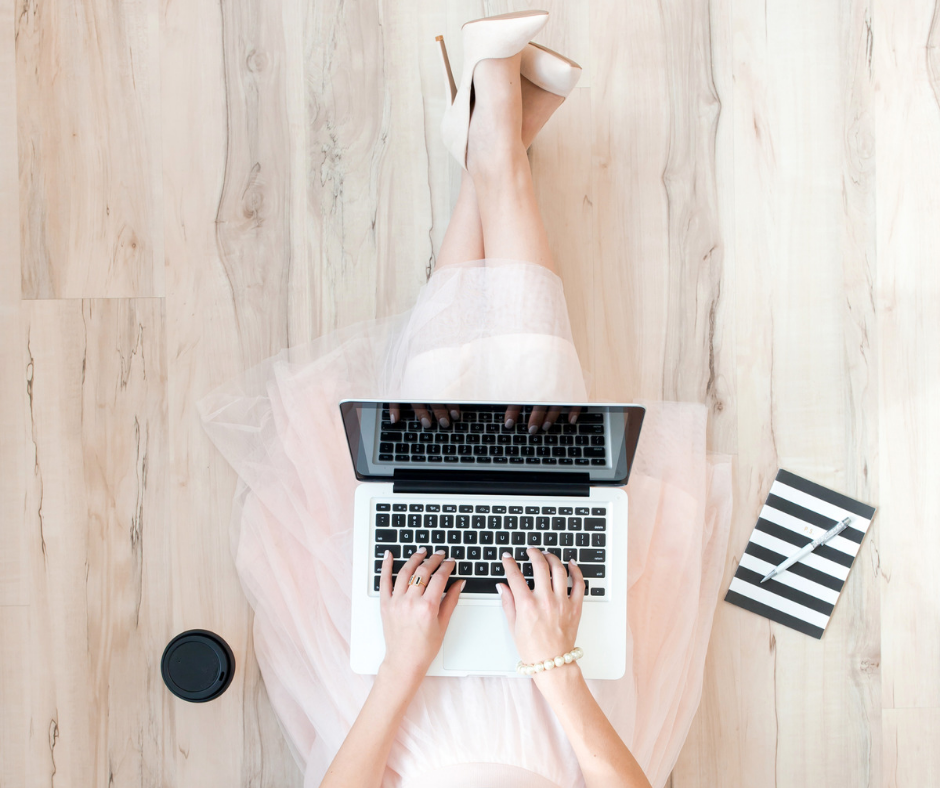 WOW! That is the word that kept screaming through my brain as I went through 50 Ways to Boost Your Blog Traffic.
When I take courses that are intended to provoke a specific action or plan, I like to go through them once and then go back to the most pertinent parts and begin the implementation process.
With this course, I found myself getting more and more excited and inspired with each TIP I discovered, starting with the very first one and building until the final word. The sheer volume of essential, relevant information and its clear, concise delivery makes it a no-brainer purchase if you are in need of more blog traffic. And who isn't?
I cannot wait to begin using the priceless strategies in this course so painstakingly lays out. Boost Your Traffic not only gives suggestions for the best ways to get more traffic to your site, but Frances manages to go into just enough detail to make it seem doable instead of daunting.
While it is crammed with a crazy amount of information, she delivers it in such a way that makes the often overwhelming sea of information inherent in the online marketing process seem absolutely achievable.
It's apparent that Frances not only talks the talk, but she walks it and offers to hold your hand while you walk it too! I have wasted years floundering in a sea of confusion as to what I should do to fix my traffic issue, and in one fell swoop Boost Your Traffic provides the answers!
Thanks, Frances Vidakovic, for sharing your hard-earned wit and wisdom so that your readers can reap the rewards in record time, minus the mistakes and waste of valuable time and money that often accompanies going it alone.
Boost Your Traffic is the perfect map for navigating the convoluted and confusing sea of online marketing information, giving me the confidence to try the methods that once scared me. It's like having a partner who knows the ropes, holding your hand and guiding you through each process should you choose to utilize that particular tip.
So glad I found it! I am beyond stoked! I am INSPIRED! If you want to grow your blog traffic and are ready to roll up your sleeves and work for it, Boost Your Traffic Today is the perfect roadmap that will steer you to success.
LINDA BURKE of The Now What? Fitness Series - Straightforwardfitness.com and Nowwhatfitness.com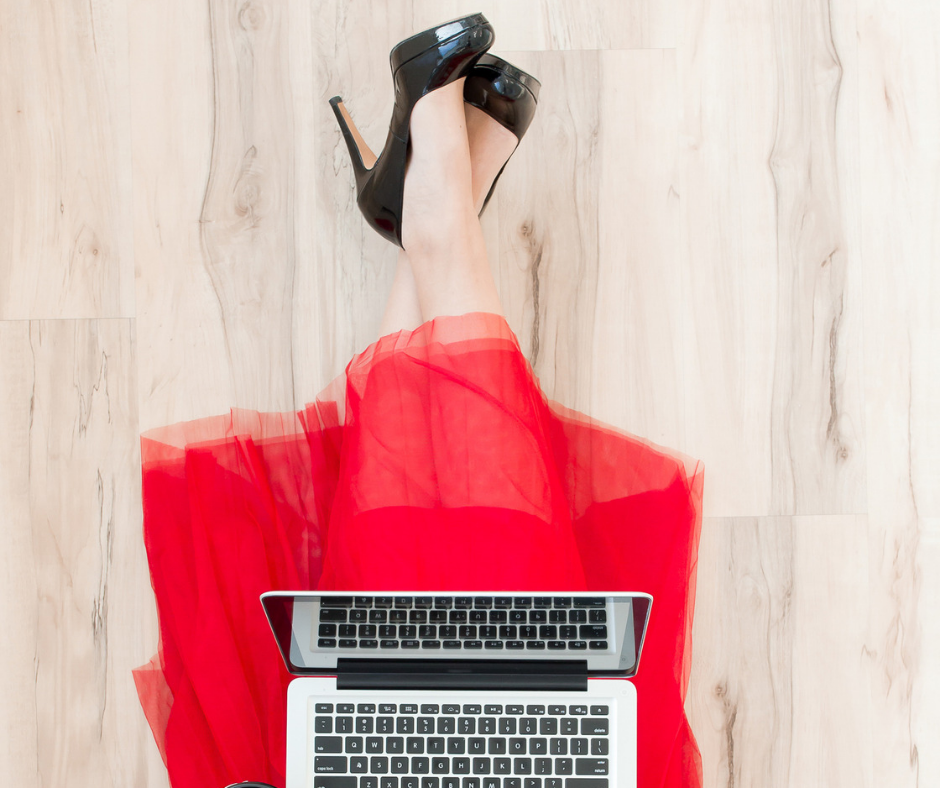 Boost Your Traffic is a fabulously useful and in depth, one-stop guide.
The tone is captivating (which is rare in this area) with real personal experience fed into each tip. The course is not only useful to bloggers, but also for business owners and websites as it covers a lot of ground.
It would be especially handy to people who haven't yet learnt necessary terminology and aren't sure where to start. This course covers practical common tools with great detail and includes lesser known information which is vital.
With many years of experience in social media marketing, I still found numerous surprises about tools I'm familiar with. Plus there are countless links which really amplify the convenience of the course.
I'm certain it has saved me many hours googling page after page of questionably unreliable content.
ASH MARLOW lovingbotanica.com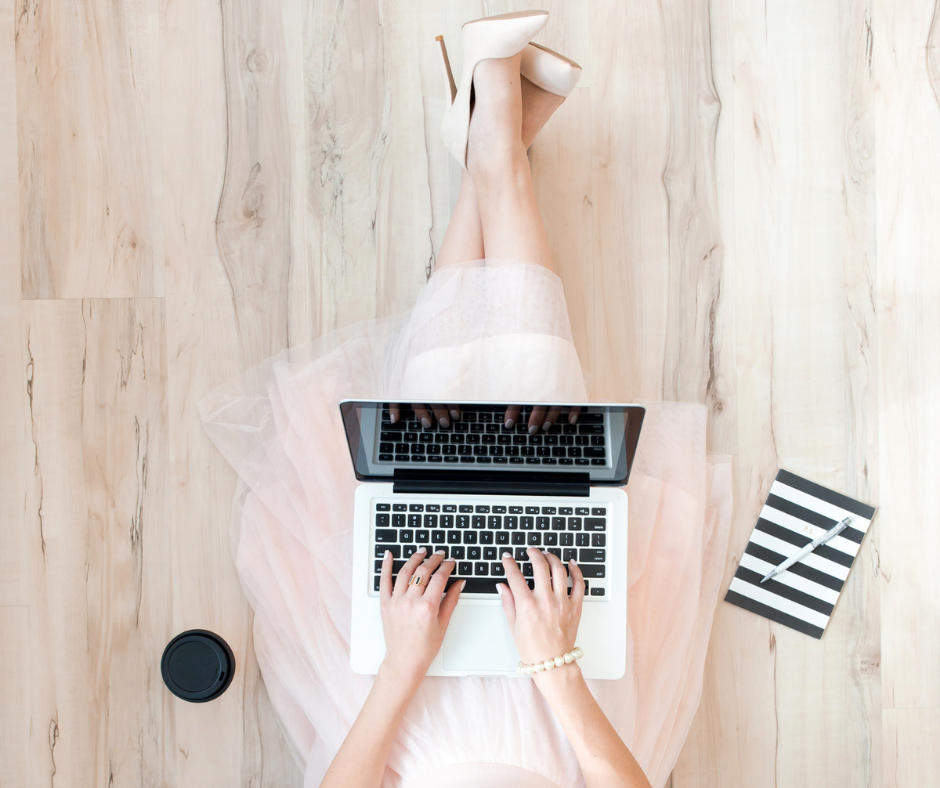 Whether you are a budding blogger or you simply need a refresher you need to have a copy of Boost Your Traffic in your hot little hands.
It is so well researched, so informative and an absolute must if you are serious about your blogging business. The amount of detail is exceptional and it literally covers everything you need to know, includes links, hints and tips.
Frances is very generous with her knowledge. I know what I'll be devouring over and over again this year. Thank you Frances.
JANE KEIGHLEY jakepublicrelations.com.au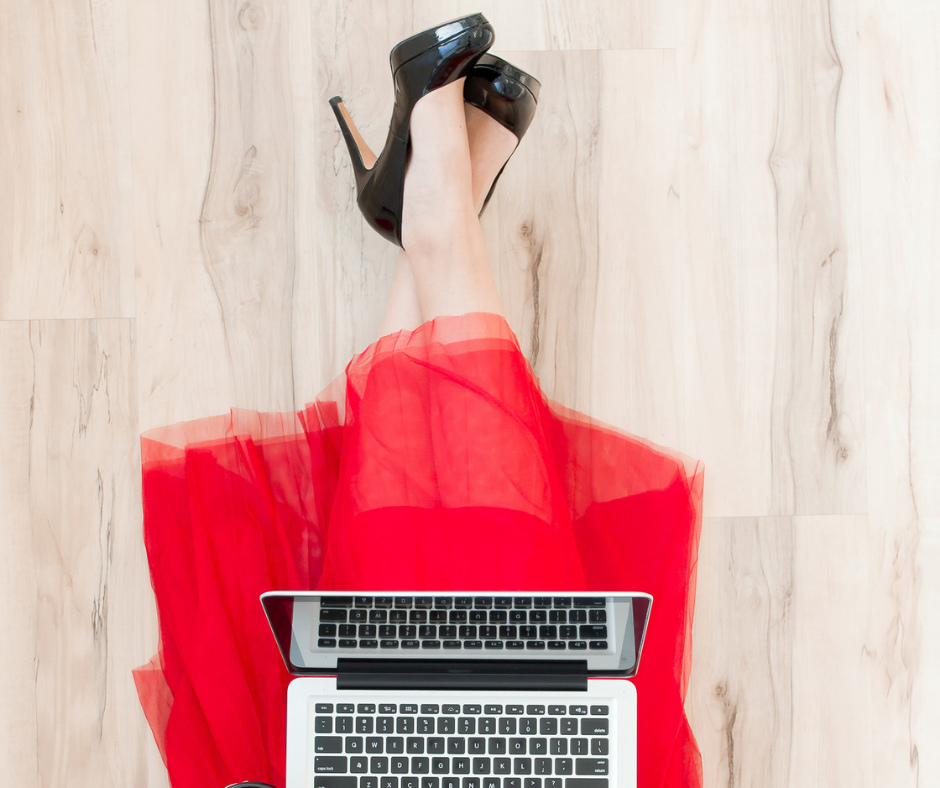 Boost your blog traffic course is one of the best thing I ever done to gain the understanding how social media works and how I can improve my business social presence and boost sales through the platforms.

What a great source of information in 50 steps and summary after each lesson which makes it easy to follow. I just realised how much I don't know about tools available for social media promotion and how I can improve on it.
After going through the 50 steps I got a plan together to go forward and implement the changes. Thank you so much Frances for sharing your knowledge I am very glad to come across this course!
IRINA SAMOYLOVA, Founder of Happy B. whipped infused honey happyb.com.au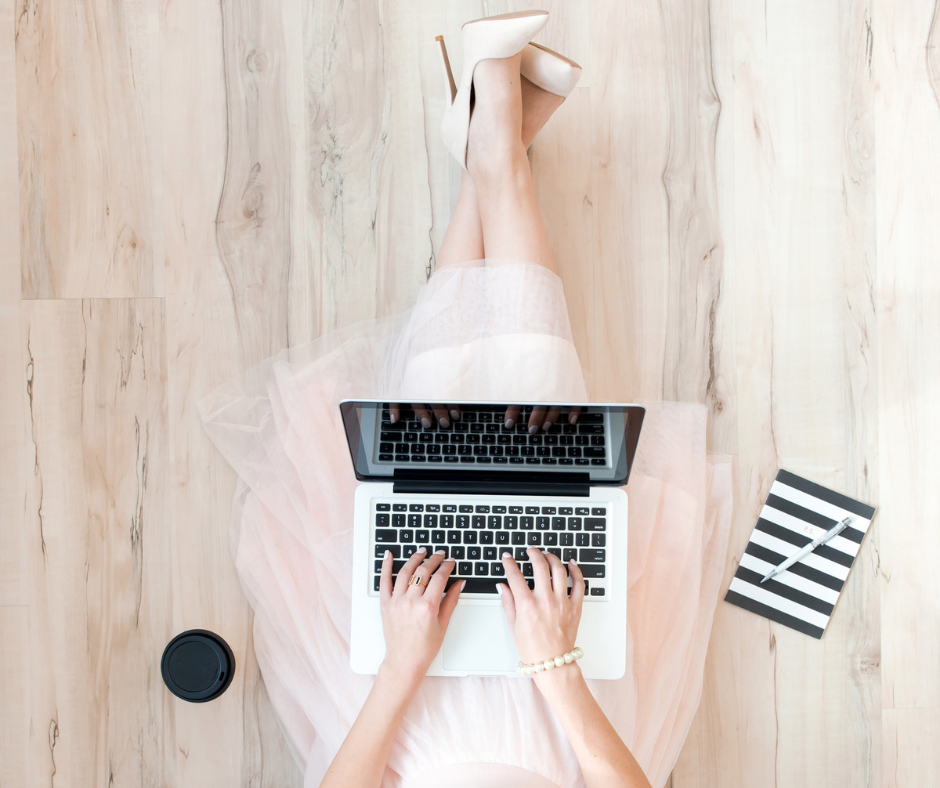 I launched a children's accessory brand last year and at times have felt somewhat lost at knowing about how to grow my business online.
This course was extremely valuable as it covers many potential ways to increase traffic to your website and clear, practical steps on how to do them.
Whether you know of ways to boost your traffic but are unsure where to start, or just have no idea what to do – having all the information in this one course and being able to work through the tips one by one is so helpful!
EMILY SELISCAR smallroad.com.au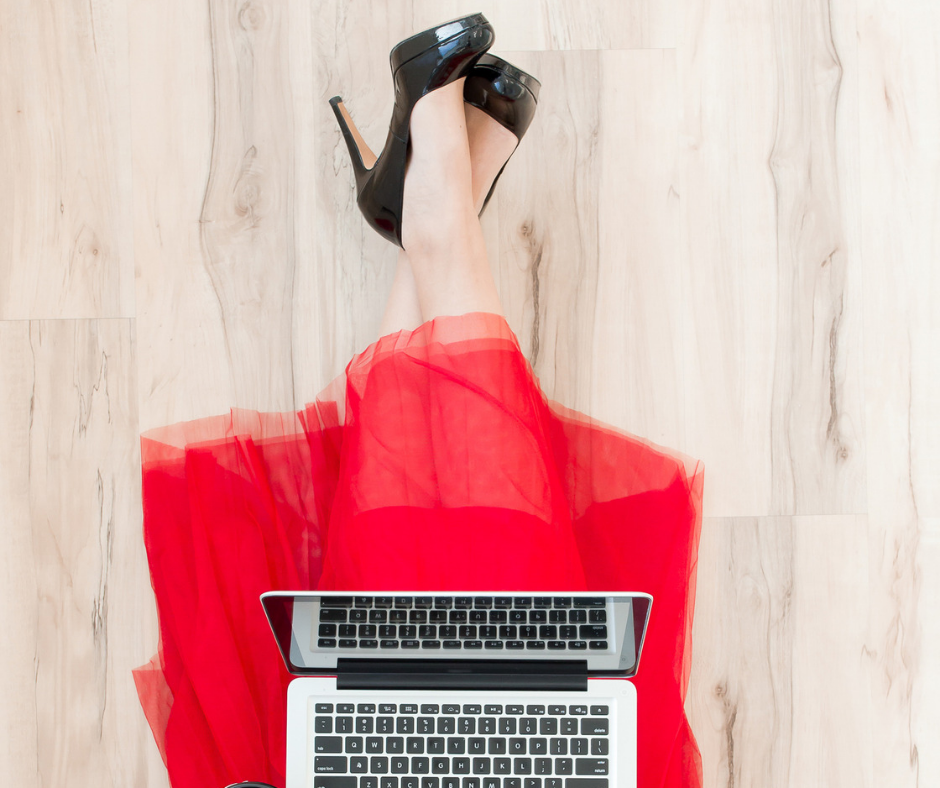 Amazing information, knowledge and a deeply insightful course.
Loved the introduction as I felt I knew you while going through the rest of your course.
I'm going to go through it for a second time to take it all in once again but I took a lot away from it to name a few "DONT jump the gun" loved it, social media aspects and never give up.
Could name more lessons but they were my favourites. All in all beautifully written and THANK YOU for sharing this information!
LAURA JANE of Event Stationery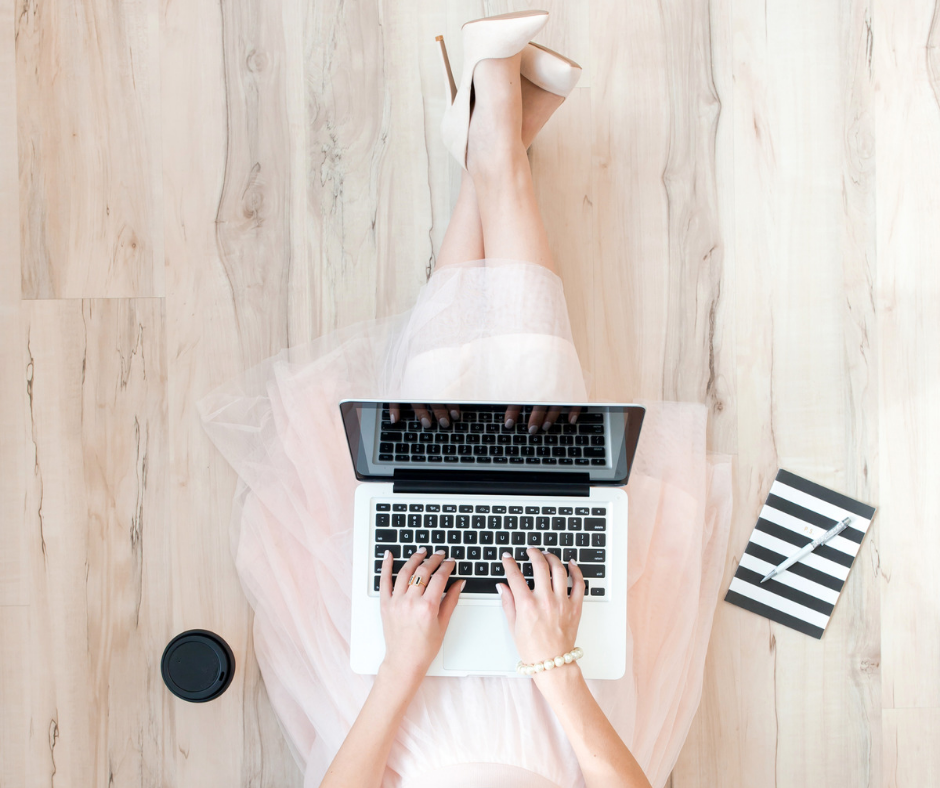 After blogging for 12 months I got Boost Your Traffic thinking I might get some good SEO tips or learn a few new hashtags. But, WOW, by tip 10 I have a whole page of notes and to-do tasks.
Simple advice on interlinks & privacy/disclosure statements has me revamping my whole site! But my favourite so far is tip number 3.
It's got me talking to people about my blog without doing a self-deprecating eye-roll when I say "I'm a blogger." Thanks Frances for such a valuable resource. I am inspired, educated and excited to learn more."
KATIE JONES missmornipenni.com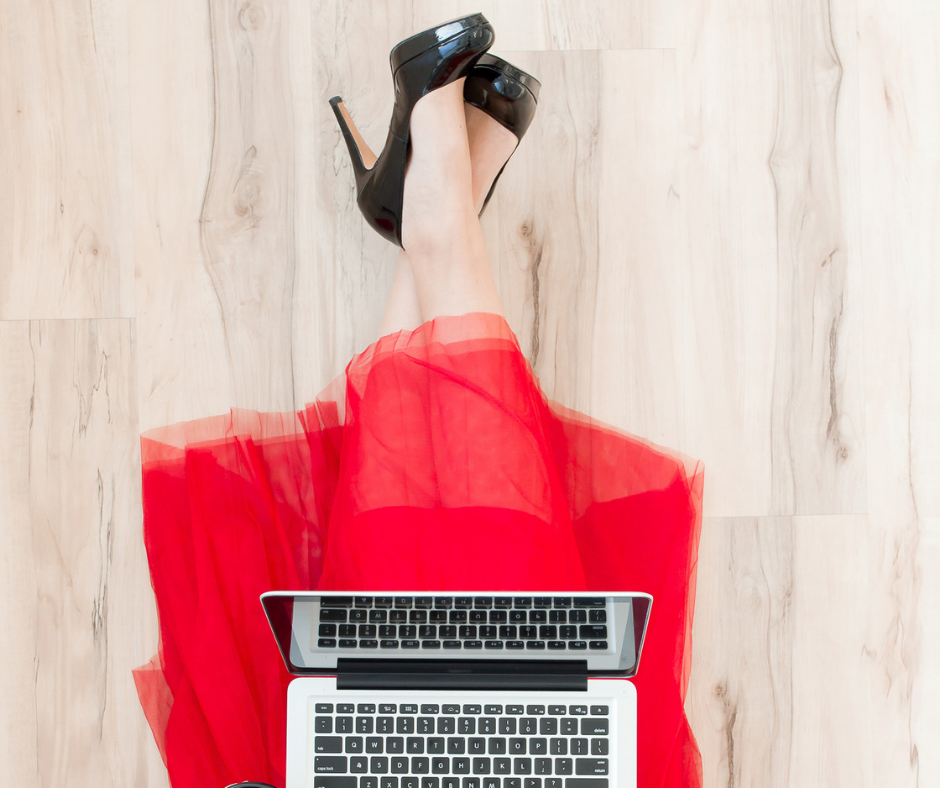 Thanks so much Frances for this course, I have found it really beneficial and I have taken a lot away from it.
The Promote section was the best bit for me- it's was informative, easy to digest and it was empowering.
I've finished this course with a long To Do List but a strong Can-do attitude which I can apply to building my business. Thank you Frances!
LUCY GOODWIN, Designer of Activewear
Frequently Asked Questions
When does the course start and finish?
The course starts now and never ends! It is a completely self-paced online course - you decide when you start and when you finish.
How long do I have access to the course?
How does lifetime access sound? After enrolling, you have unlimited access to this course for as long as you like - across any and all devices you own.
What if I am unhappy with the course?
We would never want you to be unhappy! If you are unsatisfied with your purchase, contact us in the first 3 days and we will give you a full refund.
Is this course worth the price?
If you don't do the work or simply forget about it, I can honestly say the course will be worth very little to you. BUT if you take the time to listen to all the lessons and do the suggested exercises, the payoff will be almost priceless (honestly, the sky is the limit when it comes to pageviews and traffic growth!)
So are you ready to get SO MUCH MORE TRAFFIC to your website? If so, I can't wait to share with you my specific strategies that are guaranteed to increase your traffic.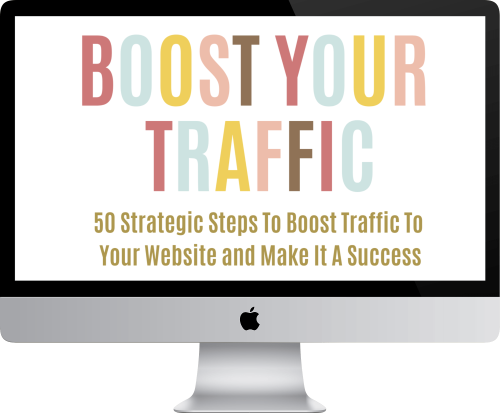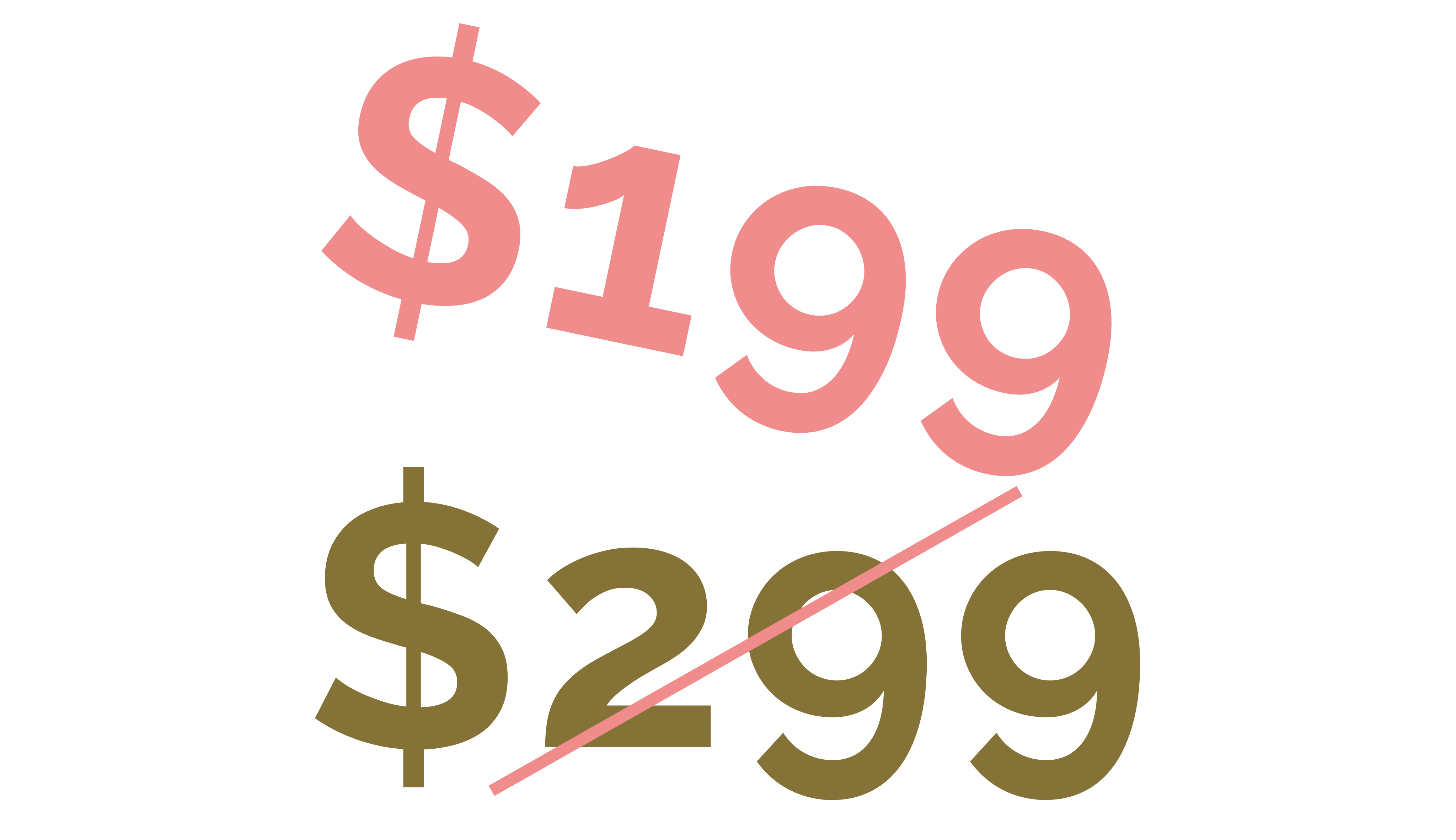 Your Instructor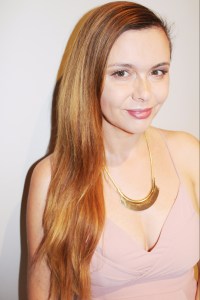 Frances Vidakovic is a certified life coach for goal getters, host of the INSPIRING LIFE SCHOOL podcast, course creator and CEO of the award-winning website InspiringMomLife.
She helps women manage their mind, time and life better so that they live life without regret. Her superpower: transforming dreamers into doers.