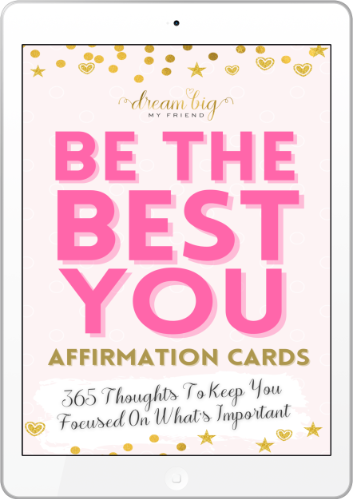 BE THE BEST YOUAFFIRMATION CARDS WILL:
✔
Be
like
a
love letter to your soul
✔ Speak to your intuition
✔
Help
you
refocus your thoughts
✔ Assist you in setting positive intentions for your upcoming day
✔ Remind you of what's truly important

✔
Help you not sweat the small stuff
✔ Eliminate your negative energy and increase your positive vibes

✔
Keep your thoughts in check for 365 days a year
✔

Inspire you to take action
✔

PLUS THE COOLEST THING IS you can go back and revisit these affirmation cards all over again, year after year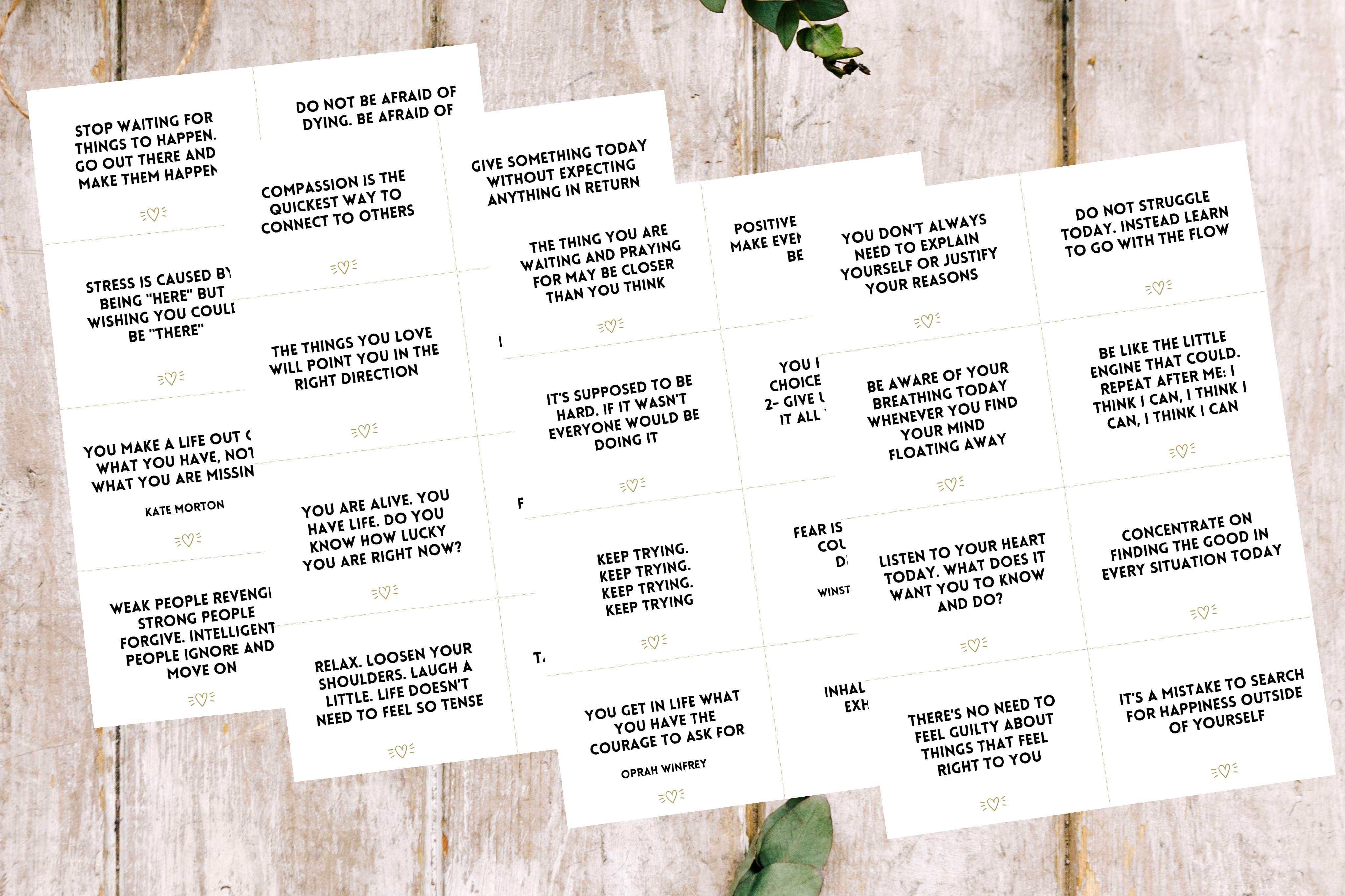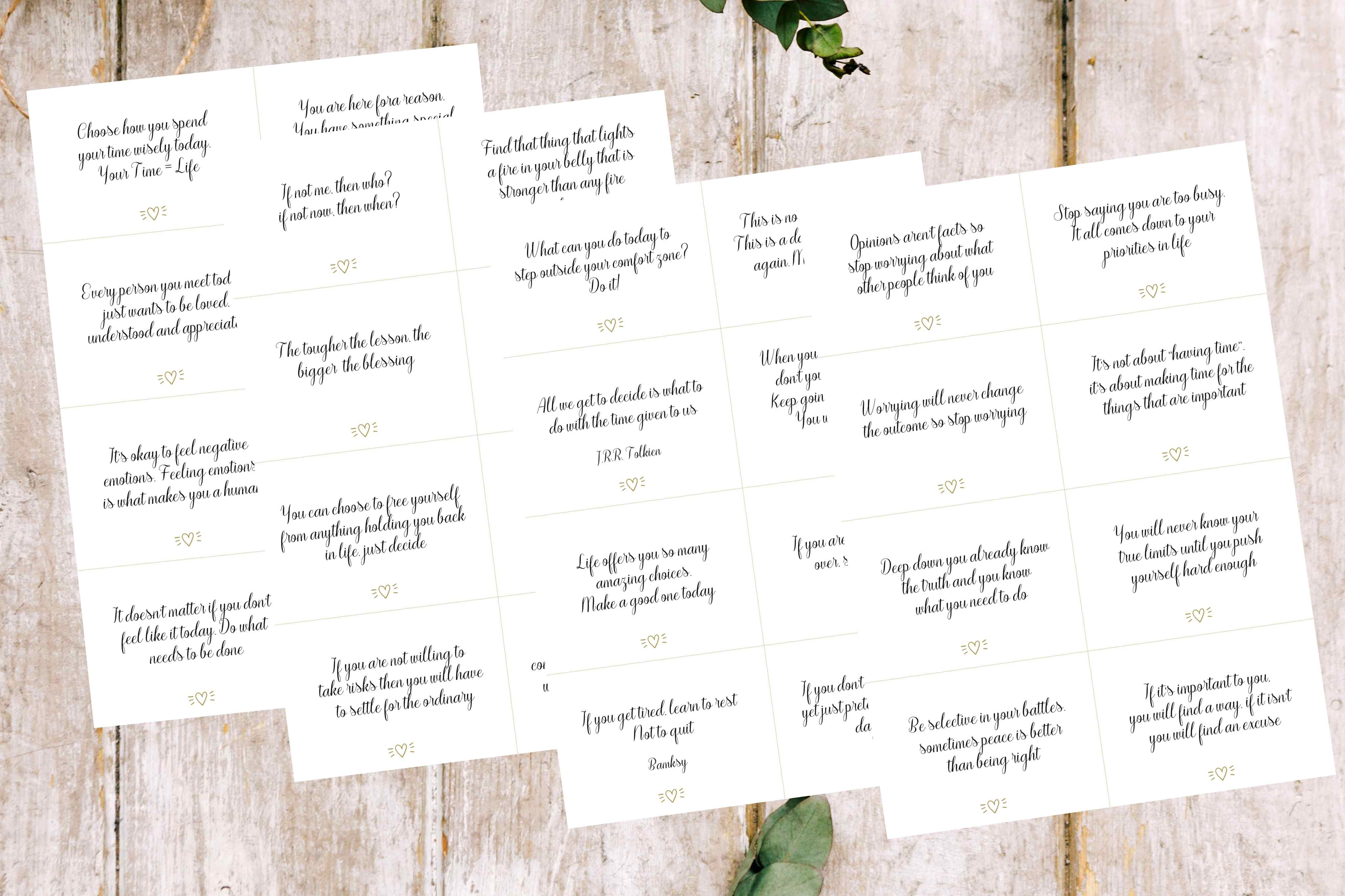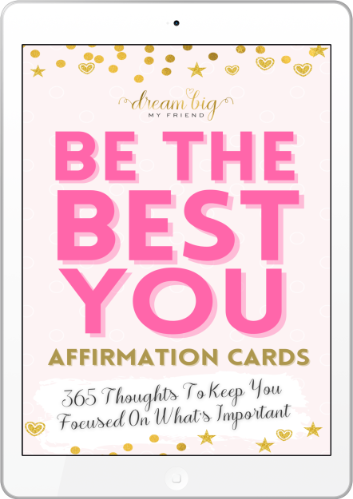 Here's my story: I started blogging at InspiringLifeDreams in December 2017 and by the end of 2018 I reached my crazy, big goal of getting one million pageviews to my website.
✔ Thanks to this amazing traffic, I was able to leave my day job and begin working full-time as a blogger since my ninth month in.
✔ Since that time, I have launched three more websites (DreamBigMyFriend, MamaLovesMoney and SuperHealthyMama).
✔ I'm also the host of a personal development podcast called Dream Big My Friend, a show that is all about inspiring moms to dream bigger and live a more intentional life.
✔ In addition to this, I have published over 20 books in my career so far and created over a dozen courses.
✔
I am also a

certified life coach

(trained back in 2001, one of the originals!) with a

degree in psychology.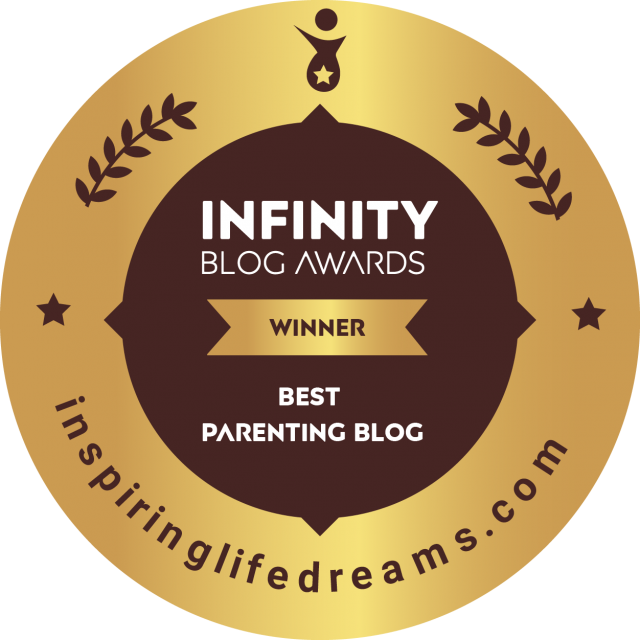 Let me tell you more about the secret to my productivity and success.
✔ As a certified life coach, I understand the tremendous power of our thoughts. It really does comes down to managing your thoughts well, having a healthy, positive mindset and setting the right intentions.
✔ It's as David O. MacKay so wisely said: your thoughts are the architects of your destiny.
✔ Mahatma Gandhi also said it well when he stated: a man is but a product of his thoughts - what he thinks he becomes...
✔ You my friend will create your reality by the intentions you set. Intention + Action = MAGIC